---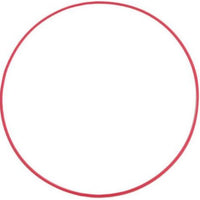 Watch Case Back Red Gaskets fit Gucci,Rado,Omega and Tissot Watches
These great plastic case back gaskets are just what watchmakers need for various Gucci, Omega, and other popular watches.
These are the replacement gaskets for the Red Plastic Case Back Gasket Assortment.
Here, the most common gasket sizes are sold individually to ensure that you can always order just the size you need.
Simply select the correct size from the drop down menu above.
0.6 mm thick
Available diameters: 32.34x33.50x0.9, 32.84x34.00x0.9, 33.34x34.50x0.9, 33.8x35.00x0.9, 34.34x35.50x0.9, 34.84x36.00x0.9, 35.34x36.50x0.9, 35.84x37.00x0.9, 36.34x37.50x0.9, 36.84x38.00x0.9, 37.34x38.50x0.9, 37.84x39.00x0.9, 38.34x39.50x0.9, 38.84x40.00x0.9, 39.34x40.50x0.9, 39.84x41.00x0.9, 40.34x41.50x0.9, 40.84x42.00x0.9, 41.34x42.50x0.9, 41.84x43.00x0.9, 42.34x43.50x0.9, 42.84x44.00x0.9, 43.34x44.50x0.9, 43.84x45.00x0.9, 44.34x45.50x0.9, 44.84x46.00x0.9
Fits Gucci, Omega and many different brands of watches
Red Back gaskets
Sold individually